Do you want to know about Best Apps For Bloggers, What Is The Best App For Blogging?
What Apps Do Bloggers Use? What Is The Best Blog App For iPhone? then read this article from start to end.
Today we are going to talk about the Top 9 Blogging Apps which can prove to be very useful for a blogger.
If you are in the field of blogging and doing it from your smartphone then this is very difficult for you.
But wait! If you want to make your blogging journey very easier so use these blogging apps that i'm going to show you today.
Most of us bloggers use a computer for blogging, but there is a problem the problem is that we can not carry desktop or laptops with us for all times.
So in this case, this is very difficult to update a blog but by using apps we can easily update our blog or website.
If you use a laptop or pc you do not have to download their apps.
You, will, have to open their website and you can use these apps very easily.
But i think most of the peoples use their mobile to write a post, making featured images, etc.
So these top 9 android apps for bloggers is very important for them.
Top 9 Android Apps For Bloggers – Make Blogging Easy
So Let's Know About Must-Have Apps For Bloggers That Every Blogger Should Have To Use.
You Can Download These Applications Very Easily From Their Download Buttons.
1. WordPress
Friends, If You Do Blogging With Your Mobile Then You Will Have To Face Many Problems While Writing Articles Or Doing Interlinking.
To Solve This Problem WordPress Launched Its Official Android Application, Which Is Only For WordPress Users.
So If Your Blog Is On WordPress Then You Must Have To Use This Application.
In This Application, You Can Easily Write Or Edit Your Articles Or You Can Reply To Your Blog Comments Without Any Trouble.

You Can Also Check Your Website Stats In This Application.
When I Do Not Have My Laptop Then I Edit My Blog Posts From This Application And I Also Give A Reply To My Blog Comments From This Application.
If Your Blog Is On WordPress.Com Then You Can Easily Connect It To WordPress.Com By Using Jetpack WordPress Plugin.
Now You Are Getting Confused That What Is The Difference Between WordPress.Org Or WordPress.Com So Don't Worry.
Because Now I'm Going To Talk About The Most Common Difference Between These Two Versions Of WordPress And Also Recommend Which One Is Best For You.
Difference Between WordPress.org Or WordPress.com
What Is WordPress.com?
WordPress.Com Is A Free Hosted Or Commercial Platform Where Anyone Can Create Their Own Free Blog Or Website.
This Platform Is Developed By Matt Mullenweg And Their Team.
They Also Developed Some Plugins And Services Like Vaultpress, Akismet, Jetpack, Gravatar, Etc.
You Do Not Have To Buy Any Hosting Service Or Plugin To Create A Blog On WordPress.Com.
Your Site Will Create On WordPress Hosting, Whose Management Is Done By Their Team Automatically.
The Entire Control Of The Blog Created By WordPress Is Only Available To The WordPress Community Means You Do Not Need Any Security, Updates, File Management Or Backup.
It Means If You Want To Create A Blog Without Spending Money Then This Is The Best Platform For You.
What Is WordPress.org?
This Is A Content Management System That Allows You To Create Reciprocated, Well Designed And Well-Optimized Websites And Blogs.
WordPress Does Not Take Any Money To Make A Website Here But You Have To Buy A Hosting Service To Create A Blog On This Platform.
Nowadays Most Of The Bloggers Use WordPress.Org To Operate Their Blogs,
Now The Question Is That Which Platform Is Best?
If You Want To Do Professional Blogging And Want To Go Ahead In The Field Of Blogging Then I'll Recommend You To Choose WordPress.Org
2. Blogger
Blogger Is Also A Very Popular Blogging Platform That Many Personal Bloggers Use.
If Your Blog Is On Blogger Platform Then You Must Have To Try This Application.
This Application Can Only Be Used By Blogger Users.
For Everyone Else, This Application Is Not Of Any Use.
By This Application You Can Edit Your Old Blog Posts And Also Publish New Blog Posts, You Can Also Check Your Blog Stats From This Application.

However, The Functionality Of This App Is Still Very Limited Compared To The Official WordPress App.
Which Is A Very Disappointing Thing Because Google Is Behind This Official App Of Its Blogging Service.
In Today's Time, Millions Of Bloggers Use The Blogger Platform. It Is An Official Blogging Service Offered By Google.
Blogs Of Mostly Mobile Bloggers Are Made On Blogger.
So, If Your Blog Is On Blogger Platform And You Use Your Mobile To-Do Blogging.
Then I Must Recommend You To Use This Official Blogger App Instead Of Blogger.Com Website This Will Be Very Useful For You.
If You Don't Have Any Blog Or Website And You Want To Start Blogging But You Don't Have Any Idea That How To Start A Blog.
Then Freely Comment Me Ill Absolutely Write An Article On This Topic.
3. Google Drive
Google Drive Is Also A Google's Product That Gives You Free Storage Service, Here You Can Store Your Important Files.
If You Are A Blogger Then This Application Will Be Very Useful For You. I'm Using This Application As A Blogger Since Last Few Months And It Helps Me A Lot.
Google Drive Gives Us 15gb Storage On One Account Where You Can Save Your Word Documents, Images, Audios, Powerpoint Presentation, Excel Spreadsheets, Etc.

You Can Also Host Your Websites On This Platform Now Many Readers Are Thinking That How Is This Possible So This Is Possible.
If You Also Want To Host Your Website On Google Drive Then Watch This Video.
4. Quora
Quora Is A Very Famous Forum Website Whose Traffic Is In Millions.
If You Will Make Backlink From This Website Then Your Website Will Rank Quickly.
Because The DA, PA, And PR Of This Website Are Very High.
When You Search Something On Google Then You Will Definitely See A Result From Quora In Top 5.
I Have Been Using The Application Of Quora For The Past Few Months And I Have Got A Very Good Result From It.
If You Give Daily 1 Hour On Quora, You Can Get Thousands Of Visitors Within Some Days.
If You Want To Do Affiliate Marketing Then Quora Will Help You To Get More Sales On Your Affiliate Product.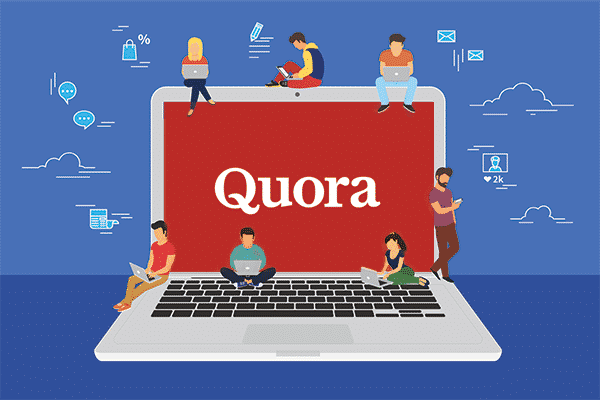 Through Quora, You Can Learn A Lot Of New Things And Also Clear Your Many Doubts, You Can Use It To Generate Traffic To Your Website Too.
If You Are Wasting Your Mostly Time On Facebook Groups.
Then I Recommend You To Use Quora Forums Instead Of On Facebook Groups This Will Very Useful For You.
5. Screen Master
I Personally Love This Application Very Much, You Can Use It To Take Screenshots Or Edit Them Quickly Without Any Trouble.
If You Write Tutorials Related Articles On Your Blog Or Website, Then This Application Will Prove To Be Very Useful For You.
I Am Using This Application Since Last Few Months And I'm Very Happy To Use This And Ill Recommend You To Use This Application.
In This Application, You Can Highlight A Portion Of An Image, Capricious Content In An Image, Annotate Images With Text, Make A College, Take Long Screenshots.
6. Pixellab
There Is A Huge Importance Of Featured Image To Bring Traffic To Any Website.
If You Want To Get As Much Traffic As Possible On Your Website Then, First Of All, You Have To Create A Beautiful Best-Featured Image.
Most Readers Give More Importance To The Featured Image Of Any Blog Post.
Which Featured Image Is More Attractive Most Readers Consider That Same Blog Post More Info.
Write As Much An Informative Article As You Like And Promote It As Much As Possible.
But Unless Your Featured Image Is Attractive, Traffic On Your Website Will Be Equal To No.
So, I Hope You Have Now Understood The Importance Of The Featured Image Is Being Beautiful!
Now The Question Is How Do We Create An Attractive Featured Image From Our Mobile.
In Laptop, We Can Easily Create High-Quality Images By Using High Graphics Softwares Like Photoshop.
But In Mobile, How Can We Create High-Quality Featured Images.
So For This, You Can Use The Pixellab Application. Here You Can Easily Create A High-Quality Feature Image Very Easily And Quickly.
Even, I Also Create Almost All The Featured Images Of My Websites From This Application
I Would Also Recommend That If You Are Also Doing Blogging From Your Phone Then Definitely Use This Application.
7. Facebook Page Manager
If You Have A Blog Then Definitely You Must Have Created The Facebook Page Of That Blog.
On Which You Will Be Publishing Regular Posts, If Yes, Then You Must Install This Application.
With This Application, You Can Handle Your Facebook Page Very Easily, Through It You Can Easily Check The Reaches, Shares, Comments Of Your Posts.
You Can Easily View The Performance Of Your Facebook Page Through This Application.
You Can Also Use Facebook's Official App Instead Of This Application.
But I Would Recommend You That You Should Use Facebook Page Manager Because By Using This Application You Can Save A Lot Of Time As Compared To Use Facebook.
A Few Months Ago, I Am Using Facebook's Official App To Share My Blog Posts On Facebook Because Of Which I Wasted My Lot Of Time.
But Since I Have Started Using Facebook Page Manager, I Save A Lot Of Time Which I Use To Write Articles And To Build Links.
8. Buffer App
Sometimes I Promote My Blog Posts Through The Buffer App. Through This Application, You Can Easily Manage Your Facebook, Twitter, Pinterest, Linkedin, Instagram And Google Plus Accounts From One Place.
Sharing Your Articles On Social Media Is Very Important And Very Difficult By Doing This, Our Most Time Gets Spoiled.
If You Want Your Posts To Be Shared On All Social Media Platforms And You Do Not Waste Too Much Time, You Should Use This Application Once.

Through This Application, You Can Share Your Posts Simultaneously On Sites Like Facebook, Twitter, Instagram, Linkedin, And If You Want You Can Schedule Posts Too.
I Have Been Using This App For A Long Time And Recommend To The People That They Should Also Use This App And Save Their Time From Being Wasted.
9. Swiftkey Keyboard
Friends, If You Have Any Blog In The Hindi Language And You Face Many Problems In Writing Hindi.
So This Application Will Prove To Be Very Useful To You.
Personally, I Also Use This Application To Write Articles On My Hindi Blogs And This App Have Proved To Be Very Useful To Me.
If You Have A Blog Like Me In Hindi Then I Would Recommend That You Use This Application Once.
While Using This Application You Will Be Able To Write Hindi Very Easily.
If You Want To Write An Ebook In The Hindi Language, This App Will Be Very Useful For You.
FAQs On Android Apps For Bloggers
Conclusion
I hope you liked our these Top 9 Android Apps For Bloggers article if you have any question or doubt about this you can mention it below in the comment section. If you use these apps, then i will say that you will be able to save yourself a lot of time.
If you found these Blogging Apps genuine and helpful, please do share it with your friends and on whatsapp groups, twitter, instagram, and facebook groups and pages.